2017: a year of rapid growth for the agency
Since the turn of the New Year, we have experienced our most challenging but successful year to date. We've been delighted to grow our client base to more than 100 clients across East Anglia and beyond, many of whom depend on our digital expertise to maintain and grow their online revenues.
Our expanded client base has led to organic growth of the agency; doubling in size during the last 12 months, from eight digital experts to 15. The new recruits include designers and developers to business development and digital marketing consultants. Below is a full list of our new recruits in 2017:
Robert Moore – Designer & Developer
Andrew Wailes – Digital Consultant
Alix Cockell – Project Manager
Georgina Day – Operational Support
Adam Beer – Developer
Marshall Youpa – Business Development Manager
Josh Talley – Content Writer
Max Planck – Digital Executive
The recruitment plans for 2017 meant that the agency needed a bigger, feature-laden studio to work from. Our switch from Needham Market to The Buntings in Stowmarket has increased our presence in the local area and given our staff the tools and working environment in which to excel. Our office branding, carried out superbly by our valued client Advance Digital Graphics, has also added an additional layer of professionalism to our operations.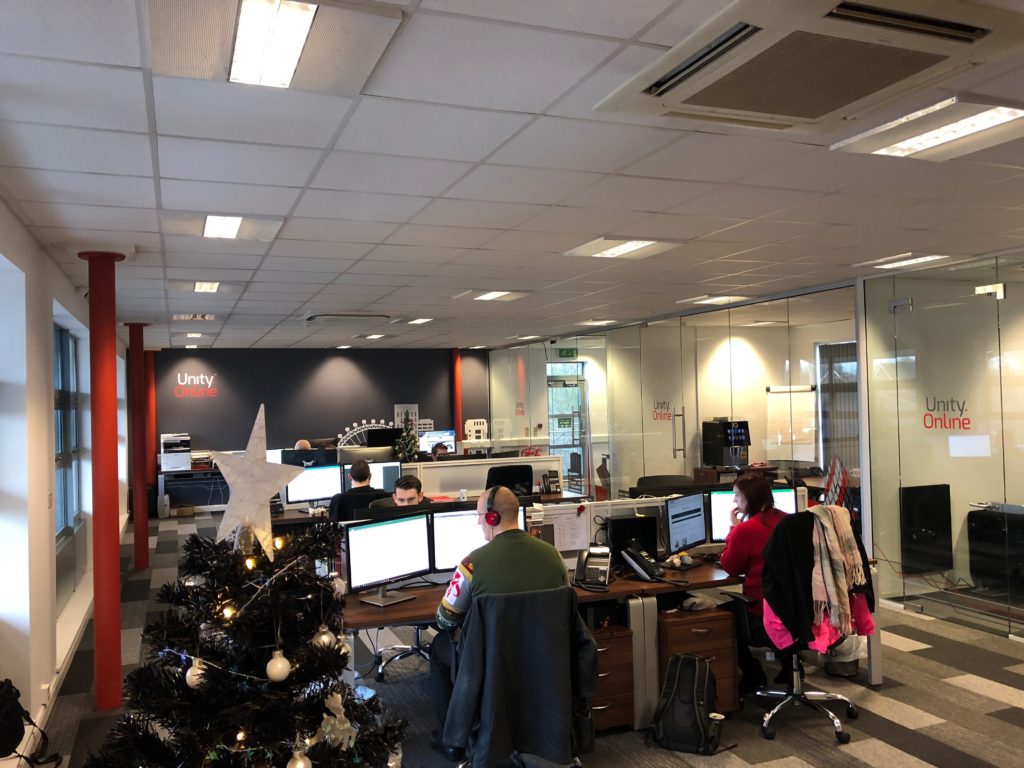 Overall, 2017 has been a year of immense progress for the agency, refining our offering to provide our clients with purpose-built design & builds that meet their business goals now and in the years to come.
What's on the horizon for Unity Online in 2018?
The agency has been in the midst of a rebrand for some time now, but due to our client commitments we have had to delay the rebrand and launch of our new company website. We hope to be able to conclude this early in the New Year to clearly communicate our identity and what we want to achieve for our clients in 2018.
Furthermore, there will be new additions to the digital marketing team in the first quarter of the year and plans are afoot to expand our product offering with a new LinkedIn prospecting tool as another crucial value-add to our clients.
A new Business Development Manager will also be coming aboard in January, as we seek to build more connections with ambitious, growing SMEs throughout the eastern region and beyond.
"2018 is going to be a busy and exciting year for Unity Online. 2017 presented numerous challenges to overcome; not least with the office move and securing the right recruits to underpin the agency's expansion. Throughout the last 12 months, the team has completed many high-profile projects and continues to generate fantastic results for our clients. I am confident that, with a fantastic group of digital experts now in place, we are well placed to achieve our goals for 2018 and cement Unity Online as one of East Anglia's leading digital agencies for SMEs."
Alex Pattenden – Managing Director