The considerable growth experienced by Stowmarket-based digital agency, Unity Online has not gone unnoticed with the upcoming 2019 Suffolk Business Awards shortlisting founder, Alex Pattenden for its Young Business Person award.
The Suffolk Business Awards is led by the East Anglian Daily Times (EADT) and sponsored by the Suffolk Chamber of Commerce and EDF Energy.
The event, which will be hosted at Milsoms Kesgrave Hall on 4th July by comedian, presenter and writer, Tom Allen, includes 11 awards categories, one of which is the Young Business Person award. This category celebrates the success of young entrepreneurs aged 35 and under, as well as those employed in management or leadership positions within larger organisations.
Alex, who founded Unity Online back in 2014, has since helped the agency become one of the fastest-growing digital agencies in the eastern region with a workforce of 22 and a client base of more than 150 online brands.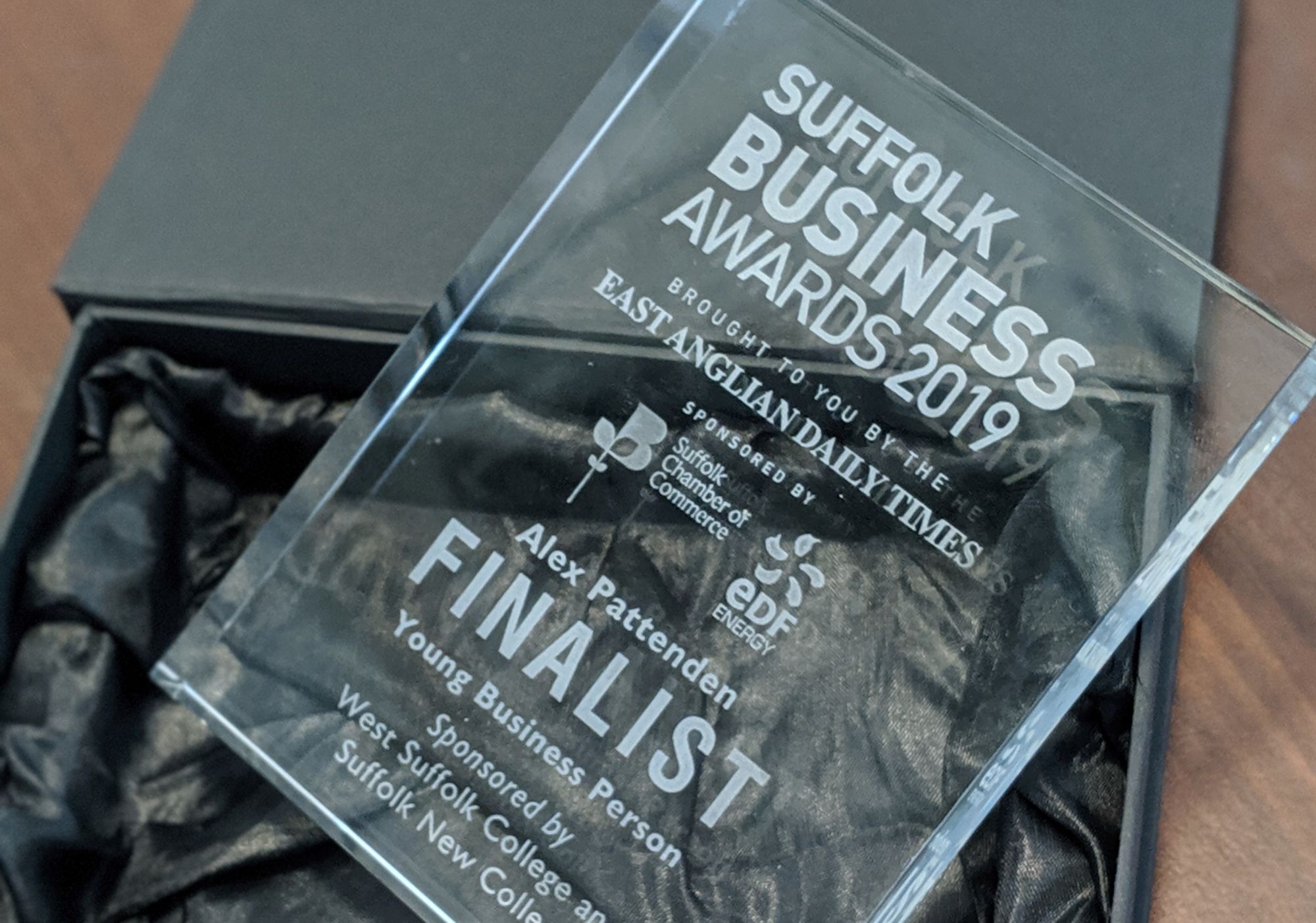 The Young Business Person award sees judges look for evidence of how young entrepreneurs are contributing to the success of their business, as well as their commitment to personal development and their aptitude for leadership and a vision for the future of their business.
Unity's substantial growth in the last 12-to-18 months, resulting in impressive job creation for the Mid Suffolk area, was one of several reasons why Alex was shortlisted by the Suffolk Business Awards judging panel.
"It's a great honour to be recognised by the Suffolk Business Awards. It's a mark of how far we have come as an agency that the panel have shortlisted me for this category," said Alex.
"While the panel acknowledged my drive and ambition to scale up Unity's service offering, this wouldn't have been possible without our talented digital experts across all departments of the agency.
"Suffolk is a hotbed of digital talent and it is my team's commitment to exceeding client expectations that has allowed us to greatly expand our client base."
Alex is one of four finalists to be shortlisted for the Young Business Person award, which is sponsored by West Suffolk College and Suffolk New College. We wish him and the other candidates good luck at the final!