When it comes to your brand's digital marketing and your presence online, if you have spoken to SEO companies in the past you may have heard the term "link building" or "link juice" used in conversation about your website and its organic search marketing.
Back in the day, when Google was a new endeavour, companies could simply point dozens of links to your website and improve your rankings with a click of their fingers – almost like magic! However, as Google has evolved into the hugely reputable company we all know today, their priorities have changed to make the digital world of search a fairer place. They put the user first, consider the local companies who are trying to make a name for themselves and, allowing multiple sites using bad techniques to beat their competition, no longer sits right with Google.
New industry updates require digital marketers to consider link building in terms of building relevant relationships and a community that assists your target demographic. If we can add value to the user and build community conversations, this will enhance your website's authority when viewed by search engines.
A multitude of algorithm updates have been released through the years. The biggest of these updates to affect link building was Google's Penguin update back in 2012. It made a point of devaluing bad links and ensuring that good quality practices were encouraged from that point forward.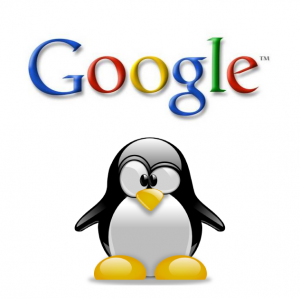 Understanding link building is simple. Achieving a good backlink profile for your website is the difficult part. In short "ensure you have the best quality and relevant links pointing to your website and you will boost your site authority." For local SEO campaigns there are several ways to achieve this for your business online:
Local Awards:
Does your local community run awards for local businesses within your sector? Do you believe you are a strong contender for such awards? If the answer is yes, then take that leap of faith and submit an award entry. If you win, your brand will experience an increase in online visibility and receive some quality and relevant backlinks for your site.
Influencers:
Are there local or national influencers that you could offer a content exchange to earn relevant backlinks. This can be achieved by blogging about each other's brand in return for a mention on their site and or a good review. You could offer a product and ask for a review on their own site that links through to your own website.
Directories:
Quality directories are a very important place to have your site details listed. NAP data is very important to search engines as it will build relevancy to your location. If your Name, Address, Phone number is uniform across the internet your site will be acknowledged more by Google.
Blogging:
By writing blogs about other local businesses relevant to your niche, you can build some valuable relationships with other businesses, ensuring some highly reputable backlinks. Write reviews of their products and discuss how they can complement your own product(s) or service(s). Get in touch with the company to make them aware of your positive review and ask whether they would be prepared to give your business similar treatment – with a backlink to your website, of course.
Online Mentions:
If you have good PR for your company there is a chance your brand has been mentioned online already. It's a good idea to identify PR mentions, get in touch with the owner of the content and request a link back to your site in these brand mentions. There are many tools out there that can assist in finding these mentions such as Mention.
Creating engaging content:
This one isn't as easy to do by yourself. By building a great content strategy with shareable, engaging content for your industry and distributing it to relevant outlets, you may receive some very good quality links to your own website. However, some content ideas may need an external developer or agency to bring your vision to life on-screen. It could contain video or interactive quizzes to increase engagement with your site.
By implementing some of the above practices into your local SEO campaign you should see an increase in your backlink profile. When combined with a strong SEO campaign strategy, your local visibility is sure to see improvement and tangible results!
If you would like some more advice on positive link building or don't know where to start, get in touch with Unity Online, The UK's leading SEO company today. Arrange a free initial consultation with one of our skilled digital strategists to discover how we can transform your online visibility for local customers that are most likely to convert.