Within the marketing world, lots of acronyms get thrown into conversations and for someone on the outside trying to get to grips with a digital marketing world, these terms can often be overwhelming. Some of these acronyms are so similar that confusion between their meanings often reigns supreme. This article will explore one of the biggest digital marketing acronym misinterpretations. What is the difference between SEO & SEM?
SEO – Search Engine Optimisation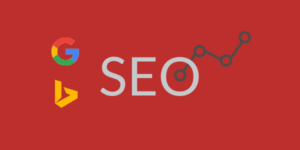 Search Engine Optimisation (SEO) is the process of ensuring your website is in good working order in terms of its technical coding, user experience and content. This enables major search engines like Google and Bing to crawl and position individual web pages within their search rankings. This process is more of a slow burn in terms of generating results, compared to the instant gratification of paid-for Google Ads.
To ensure a site is fully optimised for SEO, an audit process is initially required to pinpoint any problems that could be holding your website back in Google and Bing. Based on your campaign budgets, the optimisations can then be made. This is a rolling process as search engines are constantly evolving and understanding the benefits of user experience and the correct use of information through their rankings.
If an optimisation that leads to an increase in web traffic via search engines is deemed by them to be unnecessary or underhand, a website requires re-optimisation. Keeping on top of industry updates and ensuring your users are the central focus of you optimisations can only improve your SEO.
SEM – Search Engine Marketing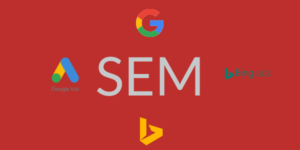 Search Engine Marketing is the wider umbrella that incorporates SEO and other marketing channels to improve search results such as Google Ads or Bing Ads (PPC). To put it simply:
SEO = Organic Marketing – Although this is a medium-to-long-term approach, SEO will result in a website that's worthy of your users within Google and Bing. By incorporating SEO in your digital marketing arsenal, your website will improve over time and win traffic because of the service and experience you provide your users.
PPC = Paid Advertising – This process does exactly what it says on the tin. Pay Per Click (PPC) requires an advertising budget that allows you to bid on keywords that drive traffic to your site from search engines and can result in direct conversions. An experienced digital consultant running your Google Ads can ensure all ads are optimised, maximising efficiency for your PPC budget; resulting in a steady stream of conversions.
What is the future of SEM?
This is a question on the lips of many growing businesses online today. Particularly with Google updating its algorithm to account for so many more factors over the last five-to-ten years, including search quality and user intent updates. SEM could very well incorporate marketing channels such as social media in the future but for right now search engines still remain the largest force in this digital age. Thanks to machine learning, the ways in which we can market brands for search engines will continue to grow and transform the search journey for millions of users worldwide.
If you have any questions about SEM or would like to benefit from a combination of marketing tools that can help grow your business online, don't hesitate to arrange a free initial consultation with Unity Online's experienced and personable digital consultants. Our team will happily work with your brand to develop and implement a winning SEM strategy.
Call us today for a quick free chat on 01473 350 485 or drop us a line using our online enquiry form.