Ravenwood Packaging
Established in 2004, Ravenwood Packaging has quickly cemented itself as a market leader for linerless label technology. The company also specialises in pack inspection systems and boasts a global network of printer and machinery distribution partners. The team supplies coding and conventional self-adhesive labelling equipment for optimal efficiencies in the food labelling and packaging sector. Headquartered in Bury St Edmunds, Suffolk, Ravenwood also operates overseas satellite offices in Australia and the United States.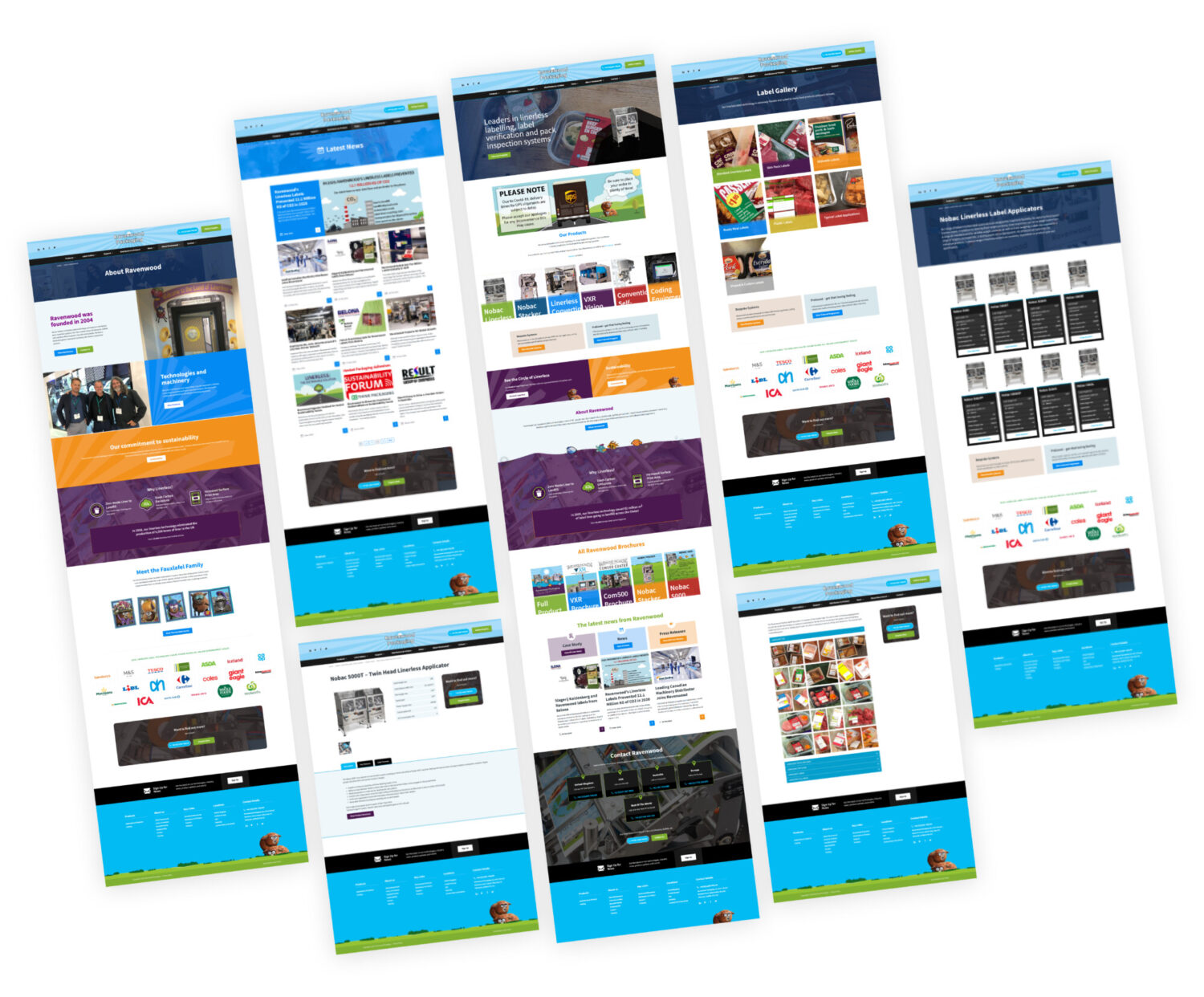 Our role in redefining the global search presence of Ravenwood Packaging
From the word go, the client's primary objective was to invest in a fully responsive website that could work flawlessly across any screen size. The design should also be heavily influenced by the brand, acting as a global marketing tool for the company. We designed, built and QA tested the new Ravenwood Packaging site in-house, working collaboratively with the client at every step, from ideation to build.
The new website was architected to showcase the client's full complement of products, as well as the dedicated support services available to its clients and their trained operatives. Prominent calls-to-action are strategically positioned to drive improvements in enquiry volume and quality.
Bespoke, responsive design
To cement the client as an increasingly global brand, investments were made for a new, fully bespoke website. The team worked collaboratively with Ravenwood Packaging at each stage of the redesign process – spanning ideation, wireframing, internal designs and the full build. The new site simultaneously simplifies the lead generation process and the user experience of Ravenwood Packaging.
In-house search migration for launch
With an existing search presence, the team ensured all current search rankings would be maintained following relaunch. Our search consultants conducted a comprehensive pre-launch checklist to ensure the revamped and expanded site would hit the ground running. The slick, fully responsive site was built for speedy page load times that curry favour in the eyes of Google.
Product-led landing pages
The redesigned Ravenwood Packaging website included a build-out of the client's sitemap, creating product-specific landing pages to cater for a broad base of search terms across the food packaging industry. All systems and applications contain clear, specific benefits and specifications, as well as prominent calls-to-action.
More Client Experiences
From day one, our expert team of designers and developers
Results-driven digital marketing agency
We are a results-driven agency focused on Driving you revenue