Quinlan Terry Architects
An architecture firm founded by Ray Derrick in the 1940s, Quinlan Terry Architects has been under the care of Quinlan Terry since the late 60s. Specialising in classical and traditional design, Mr Terry and his team create new buildings that look like they have always been there – from large country houses to commercial structures. Working closely with clients, builders, and consultants, they deliver a full range of architectural services.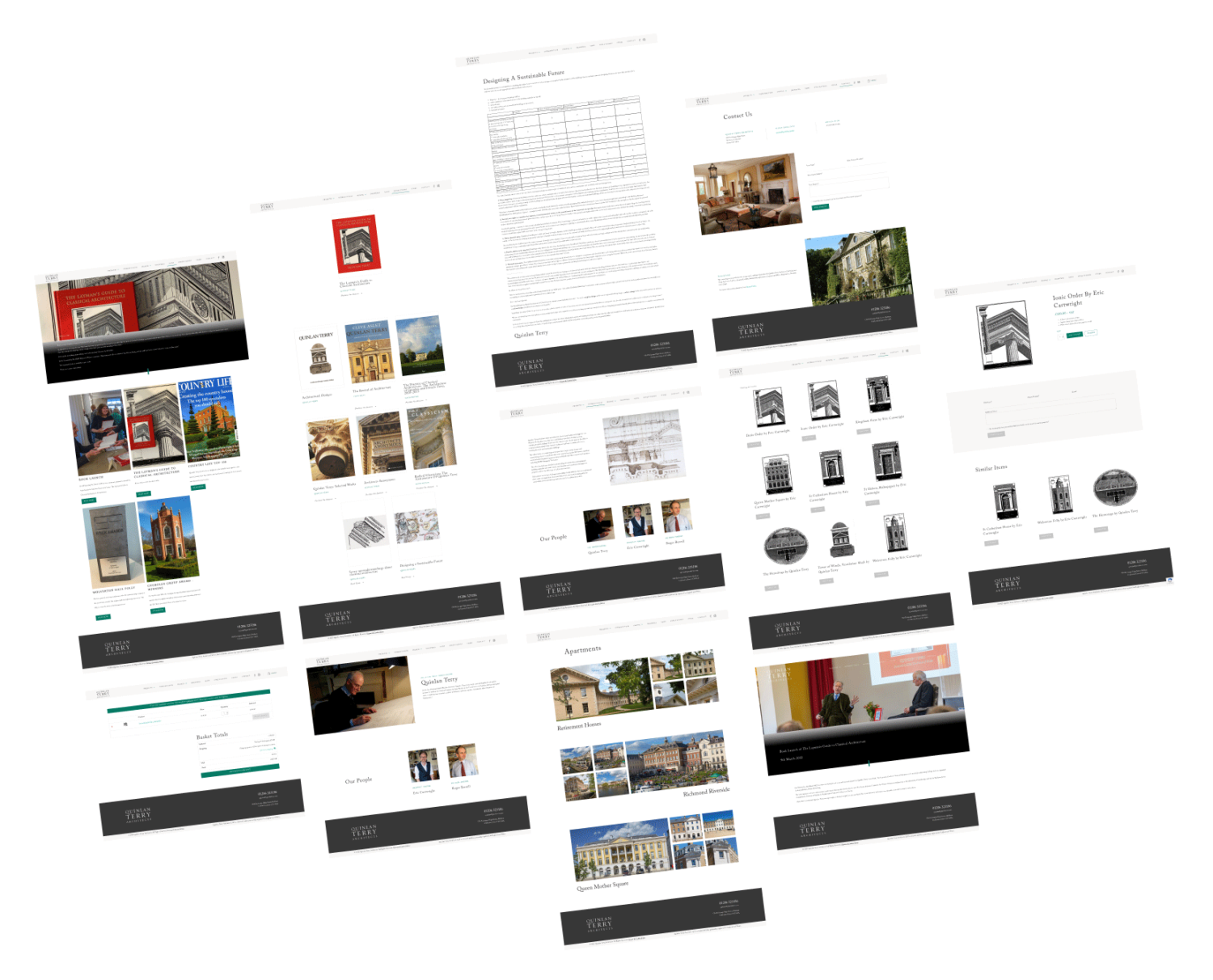 Our role in drawing up a new look for Quinlan Terry Architects
When we first began working with Quinlan Terry Architects, they were looking to refresh their website to better reflect the classical nature of their work. The team also wanted to be able to manage the site in-house to some extent, so an easy-to-use CMS was a must-have.
We created a website that blended a clean, modern layout with classical appeal – much like the buildings designed by the firm. This design begins on the homepage, where large, aspirational images showcase the architects' work and encourage visitors to explore their wider portfolio.
Making a place for projects
Including a portfolio of past work was essential in the new website build. Projects are clearly categorised to demonstrate the breadth of the firm's expertise and each building has its own dedicated page of inspirational imagery. We designed the website with plenty of white space to let this photography take centre stage.
Adding a shop
The addition of a WooCommerce store front means original linocuts can be sold direct to customers, creating an additional source of revenue. We also included a Publications page to further emphasise Mr Terry's expertise and provide a link to his work, strengthening the reputation of the brand.
Crafting a classical design
A serif typeface, heritage green menus, and the clever use of white space combine to give the Quinlan Terry Architects website a distinctly classical look. This echoes the traditional ethos of the firm and the buildings they design and creates a premium aesthetic befitting a high-end brand.
More Client Experiences
From day one, our expert team of designers and developers
Results-driven digital marketing agency
We are a results-driven agency focused on Driving you revenue