LDN Finance
LDN Finance was established in 2017 to bring together specialists across a broad spectrum of property finance niches. As an independent 'Whole of Market' mortgage broker, LDN Finance offers professional and impartial advice to clients seeking property-related finance and personal or business insurance. Since then, the brand has scooped multiple industry awards, as it seeks to provide a refreshing alternative to the marketplace.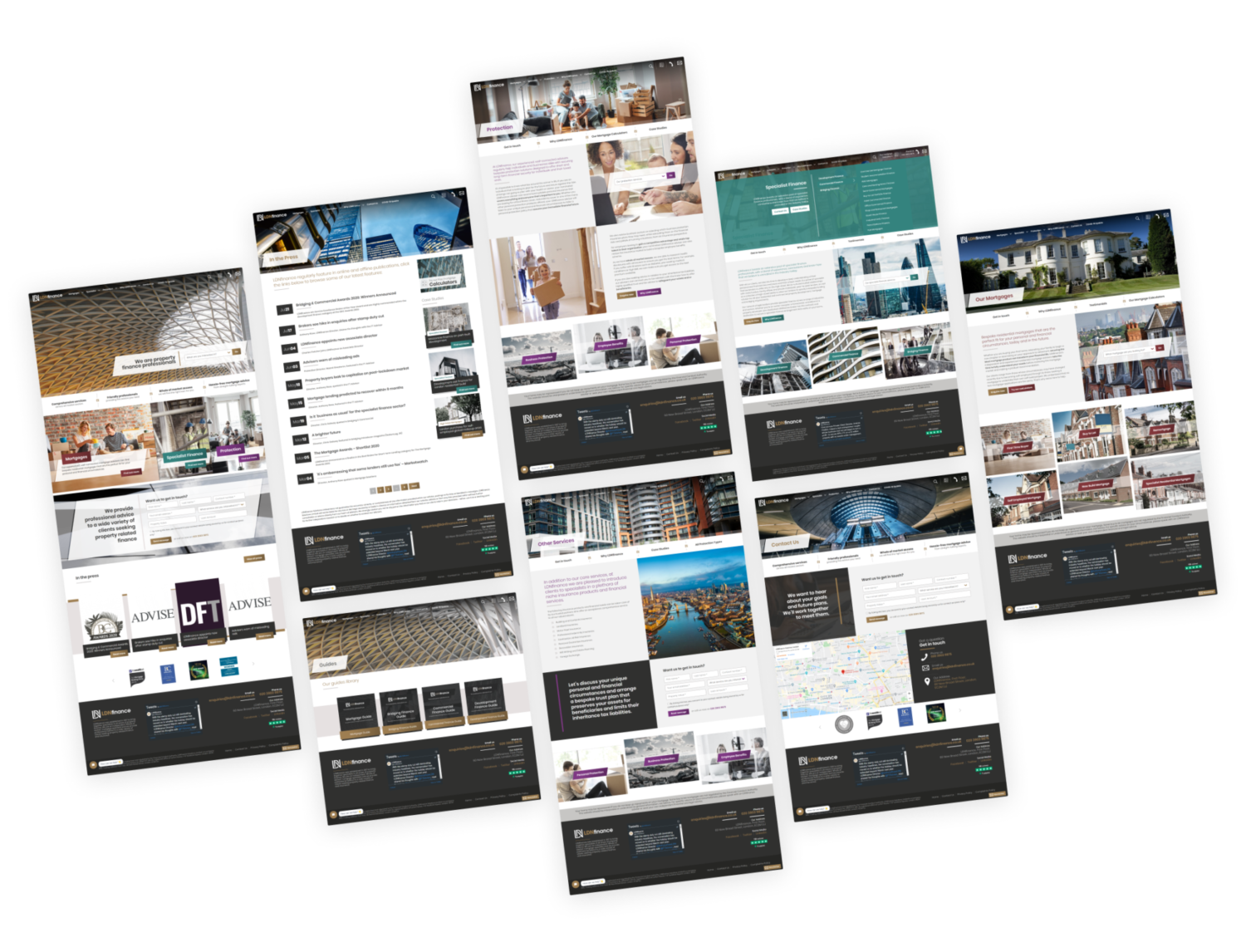 A three-tiered approach to achieving LDN finance's commercial objectives
Given that LDN Finance was a relatively new entrant to the financial service sector, our initial remit was to design, build and market a new website that could increase the visibility and exposure of the brand in the major search engines. In doing so, our three-tiered digital approach of content-led SEO, PPC and paid social marketing has enhanced the company's visibility and built a reputation for them in the industry, generating valuable leads across their core business areas of commercial and development finance.
It is pleasing to see that the client has recently been shortlisted at The Mortgage Awards 2020, whilst being highly commended at the B&C Awards 2020. As an agency, we are delighted to have played a small part in establishing the LDN Finance brand online, showcasing their breadth of in-house expertise to simultaneously grow their reputation and revenue.
482%
YoY increase in goal completions
258%
YoY increase in sitewide traffic
231%
YoY increase in London based users due to successful PPC campaign
"The team at Unity Online are highly professional yet incredibly approachable, providing us with our amazing new website, SEO and PPC campaigns."

Monique
Marketing Manager
A five-fold rise in goal completions
One of our main commercial objectives for LDN Finance was to grow the number of enquiries for commercial and development finance. A year-on-year comparison between August 2019 and August 2020 demonstrates almost a five-fold rise in goal completions in Google Analytics.
On-site traffic more than doubled
Our second commercial goal was to grow on-site traffic across all areas of the LDN Finance website. Through the creation of service-specific landing pages and targeted SEO optimisation, year-on-year traffic has risen 311% from August 2019 to August 2020.
Targeted PPC campaign drives growth area for London mortgages
The client also sought to reach out to London-based customers seeking mortgages in the capital. Through our highly targeted PPC campaign, we were able to generate over 75 enquiries from prospective applicants in the London area during August 2020. That's up from just 49 site visits and one solitary enquiry from the London area in August 2019.
More Client Experiences
From day one, our expert team of designers and developers
Results-driven digital marketing agency
We are a results-driven agency focused on Driving you revenue