Equipment HQ
Bishops Stortford-based Equipment HQ boasts over 40 years of combined expertise in the IT and networking industry. As a leading supplier of best-in-class network hardware, Equipment HQ boasts highly trained in-house engineers that can install and maintain network infrastructure for businesses big and small. The company is a multi-brand IT solutions provider, which means it is not wedded to supplying one specific brand of hardware. This gives them the flexibility to design and install bespoke network solutions that deliver peace of mind and security to clients at competitive prices.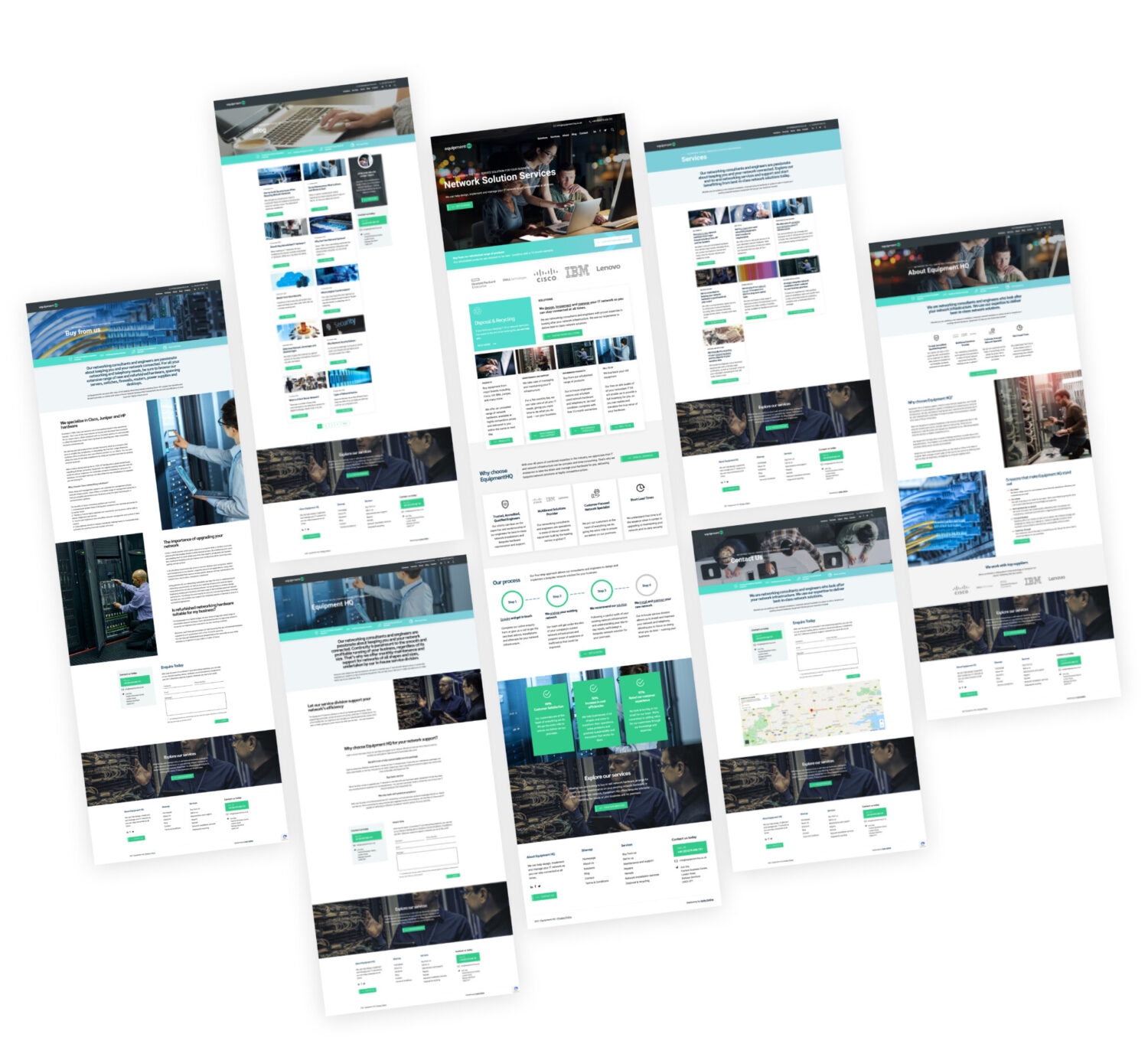 Our role in showcasing Equipment HQ's best-in-class networking expertise
Our web developers and designers collaborated to create a fully responsive, bespoke website for Equipment HQ that delivers an intuitive cross-platform user experience.
Prospective clients browsing services on mobile and desktop get the full brand experience, with simplified user journeys from homepage to revenue-driving pages. As a process-led business, the client needed a solution that could articulate the way they work. The end result serves as a dual-purpose brochure and lead generation site.
"Unity Online listened to our brief and produced exactly what we were looking for. We now have a new website to be proud of and for that reason we wouldn't hesitate in recommending Unity Online. Communication throughout the whole process was swift and efficient and it's clear that the Unity team have a wealth of knowledge behind them. Thank you for making the process very painless!"

Russell
Equipment HQ
Fully bespoke design in the mould of the Equipment HQ brand
For a business that specialises in bespoke networking solutions for clients, a fully bespoke website design was required to demonstrate the full breadth of Equipment HQ's expertise. Our web developers worked to create a slick, contemporary online store front for the brand.
A valuable lead generation tool
At all opportunities, our bespoke website solution incorporated clear and intuitive calls-to-action, designed to help the client capture leads across their full spectrum of services and products.
Healthy mix of service-led and product pages
Aside from the ability to browse their broad spectrum of products, the new website contains an extensive list of service-led pages across its sitemap. All of which are fully optimised for local and national SEO purposes.
More Client Experiences
From day one, our expert team of designers and developers
Results-driven digital marketing agency
We are a results-driven agency focused on Driving you revenue