Eastern Garage Doors
Eastern Garage Doors is a family-run business with over 30 years of combined expertise in supplying and installing security doors, grilles and shutters across the eastern region. Its services cover as far afield as Kent and Hampshire in the south-east up to Lincolnshire and Cambridgeshire. It also specialises in the servicing and repair of existing garage doors, as well as the installation of carports, verandas and awnings to maximise outdoor space.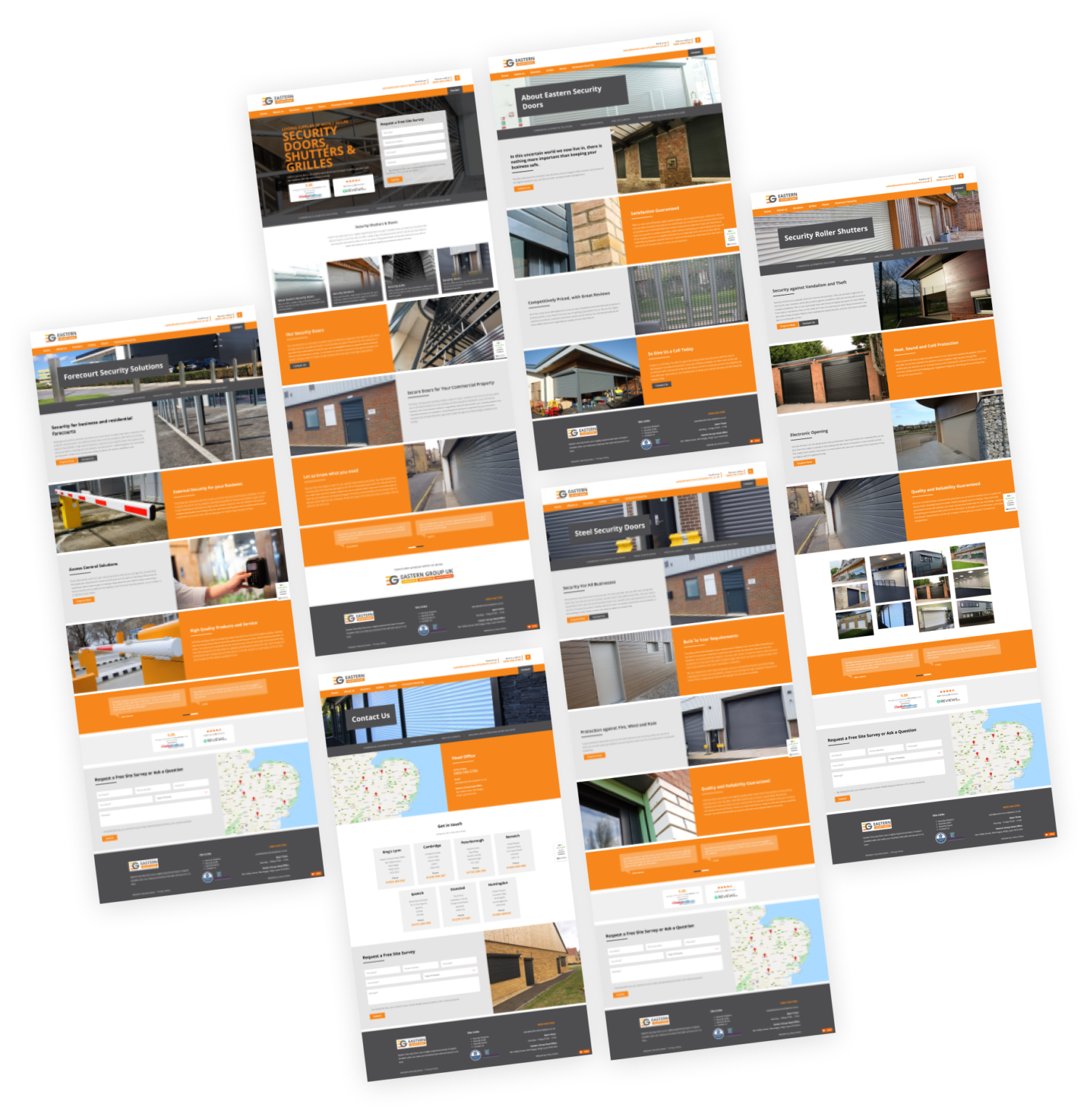 Our role in marketing new products and security solutions for Eastern Garage Doors
Unity Online started working with Eastern Garage Doors at a time where consumer needs evolved very quickly. So too did the offering of Eastern Group. Having spent decades sourcing and fitting garage doors across the eastern region, the commercial decision was taken to venture into security solutions, assisting business going into lockdown amid the COVID-19 pandemic.
The team needed a swift solution to showcase their new products and services. Our dedicated PPC landing pages were designed to suit the needs of paid traffic, demonstrating the company's expertise and steering users towards a clear call-to-action.
333%
YoY increase in conversions through paid advertising
162%
YoY reduction in cost per lead since working with us
107%
YoY rise in conversion rate from PPC traffic
Three-fold rise in conversions from PPC campaigns
In July 2019, when the client's PPC accounts were being managed by its previous agency, conversions were up 333% year-on-year compared with July 2020. Our targeted PPC campaigns have helped Eastern Garage Doors to prove their agility by tapping into new markets to meet the changing needs of consumers.
Premium, conversion-focused website template
Within three weeks of working with Unity Online, Eastern Garage Doors benefitted from the design and build of a brand-new website, utilising our premium ecommerce templates optimised for conversions. We also built exclusive service landing pages exclusively for PPC traffic, geared to turning paid-for visitors into enquiries and sales.
Greatly reduced cost per lead year-on-year
Since working with Unity Online, our client has been able to experience a dramatic decline in cost per lead across all PPC campaigns. Through improved keyword research and demographic profiling, we have been able to bring the average cost per lead down by as much as 162.06%.
More Client Experiences
From day one, our expert team of designers and developers
Results-driven digital marketing agency
We are a results-driven agency focused on Driving you revenue