Debenham Antiques
Founded in the 1960s in Debenham, Suffolk, Debenham Antiques sells antique furniture to clients in the UK and across the globe. Each piece is individual and offers the unique charm and character that discerning homeowners are looking for. To support their high street presence and reach an international market, Debenham Antiques now showcase their full collection online.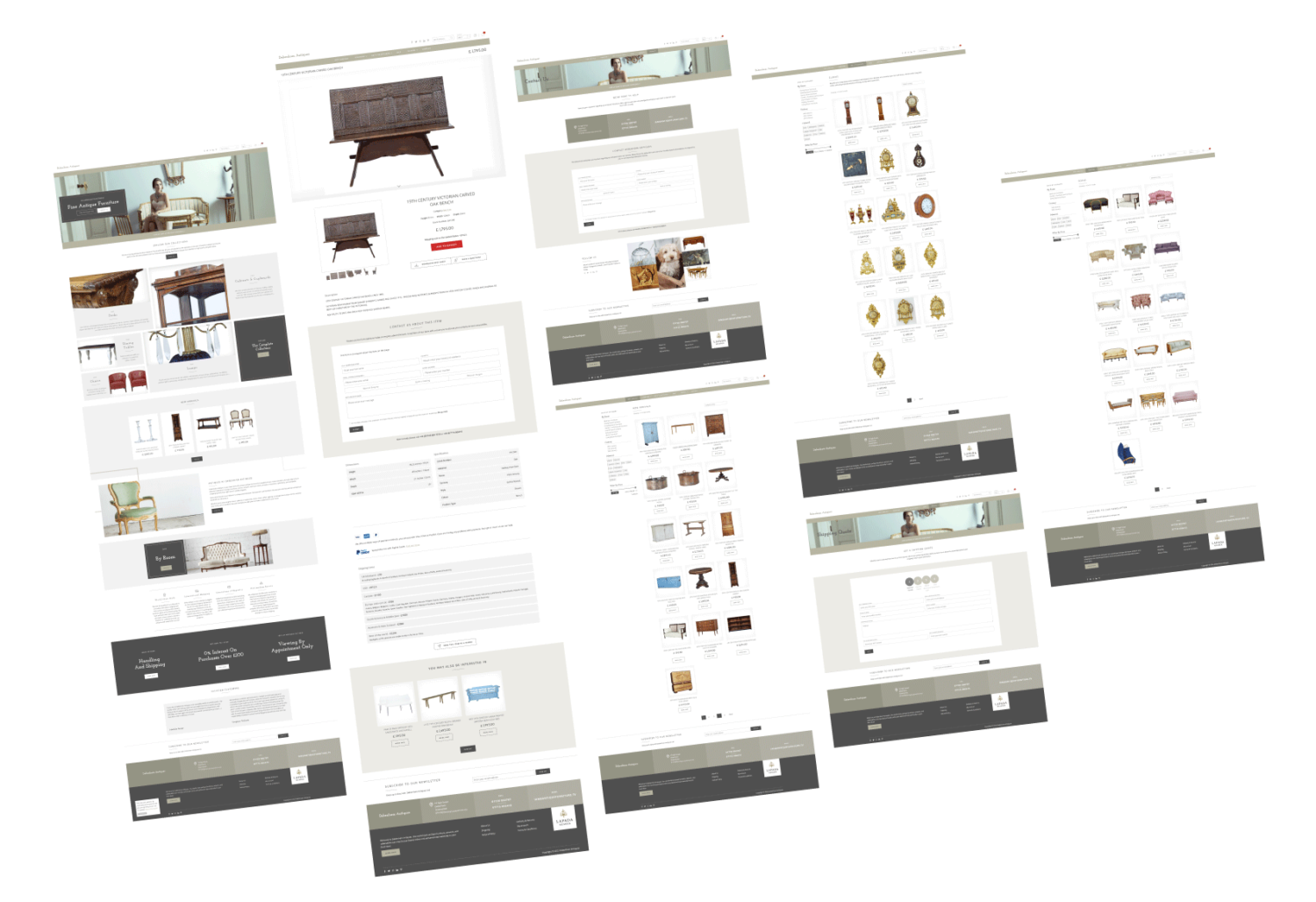 Our role in expanding the global reach of Debenham Antiques
With a carefully curated and unrivalled collection of pieces, Debenham Antiques is one of the UK's leading antique furniture dealers. They approached us to develop a new website for the next chapter of their business, which would see them promote more international sales.
One-off, high-value items and the need for global shipping meant this would be an ecommerce site with a difference. We worked closely with the client to understand their business model and tailor their new online store to match the way they sell, with the aim of increasing sales worldwide and building the reputation of Debenham Antiques globally.
Simplifying shipping quotes
With valued customers in the USA and around the world, Debenham Antiques wanted to make it easy to access an estimated shipping cost. To appeal to one of their most popular markets, each individual product page includes a field for USA delivery prices, while a customised contact form allows customers to request a tailored quote for global shipping.
Helping the buyer make an informed purchase
Each item in the Debenham Antiques collection has a dedicated spec sheet which needed to be accessible online. We added a button to the product page design that allows these details to be downloaded, while also guiding users to the contact form if they have further questions. This ensures customers have everything they need to make an informed purchase – which is particularly important when selling high value items online.
Syncing the shop with Xero
Building the online shop with WooCommerce allowed it to sync with Xero business accounting software. This enables invoices to be created automatically and ensures product, shipping, and tax data is sent directly to Xero when an order is placed. Adding this integration saves Debenham Antiques time and will make it easier to manage the business as it continues to grow.
More Client Experiences
From day one, our expert team of designers and developers
Results-driven digital marketing agency
We are a results-driven agency focused on Driving you revenue