Bodywash Bathrooms
A family-run business established for more than 30 years, Bodywash design and install luxury bath and shower rooms using products from some of the most exclusive brands. In 2014, the company relocated to Romford to focus on projects for high-end homeowners in and around this London commuter hotspot. Their showroom is a great place to start when planning a new bathroom, so Bodywash were looking for a fresh website to inspire customers to visit in person.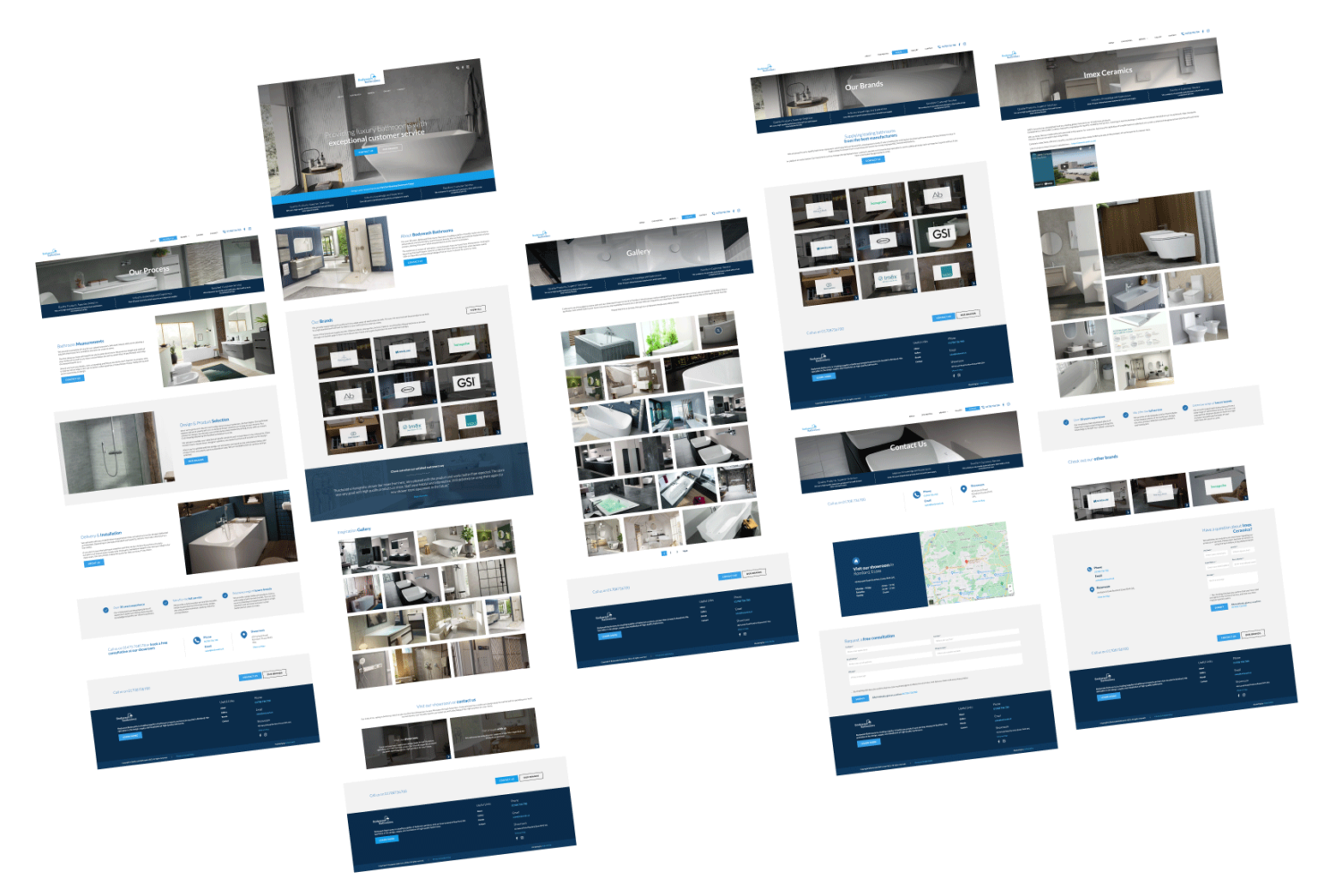 Our role in refreshing the Bodywash brand
Bodywash approached us to replace their existing website, which had an uninviting design that didn't match the high-end nature of their work. They wanted to encourage more showroom visits by emphasising the quality and breadth of their product range, which meant the new website needed to be image-led.
Primarily a lead generation tool, the site had to appeal to the discerning customers of Bodywash's target market, so aspirational photography and an extensive gallery were must-haves. The result is a website which helps potential customers imagine unwinding in their own bespoke bathroom – and makes them want to plan a trip to the showroom.
Bringing the best brands to life
Bodywash build their bathrooms with products from leading brand names and it was important to highlight these manufacturers on the new website. An in-depth brands section offers detail on each maker alongside stylish images that show what can be achieved using their products. As a result, homeowners know that their Bodywash bathroom will be a truly premium space.
Inviting customers to the showroom
The best advert for Bodywash is their showroom, so the main aim of the website is to inspire people to visit. The image-led design appeals to those in the consideration stage of the bathroom buying process and encourages people to explore more in person. The showroom location details are prominently linked to from every page to maximise conversions from site to store.
Breaking down the new bathroom process
To help homeowners better understand the process of working with Bodywash, a dedicated page outlines how a typical project runs from concept to completion. By giving customers greater clarity on their route to a new bathroom, those visiting the showroom are already prepped for the project ahead. This also reiterates the expertise of the Bodywash team, building trust in their brand.
More Client Experiences
From day one, our expert team of designers and developers
Results-driven digital marketing agency
We are a results-driven agency focused on Driving you revenue